Traditional Japan food
This is my vector set illustrations of traditional japan food. I sell this pictures on shutterstock
This is my vector set of traditional japan food. I make this illustrations for selling on Shutterstock and other picture marketplaces. In first step of my work i make set in different items (sushi, rolls and other). 
The set is on sale as separate work on Shutterstock. But this isn't enough. From ready illustrations I create new composition, and add new graphic elements. It turns out new similar image

Further I work on configuration of new sets which will be a part of other pictures.

As you see, I can using the same initial pictures, to create unique badges. This badges can be used in design of labels. By the way, it is one of my best works on Shutterstock market. If you want, you can 
buy it here
I continue to expand a series, creating new similar illustrations. I have drawn set of three horizontal banner. Also I have allocated the space for the text which can be edited independently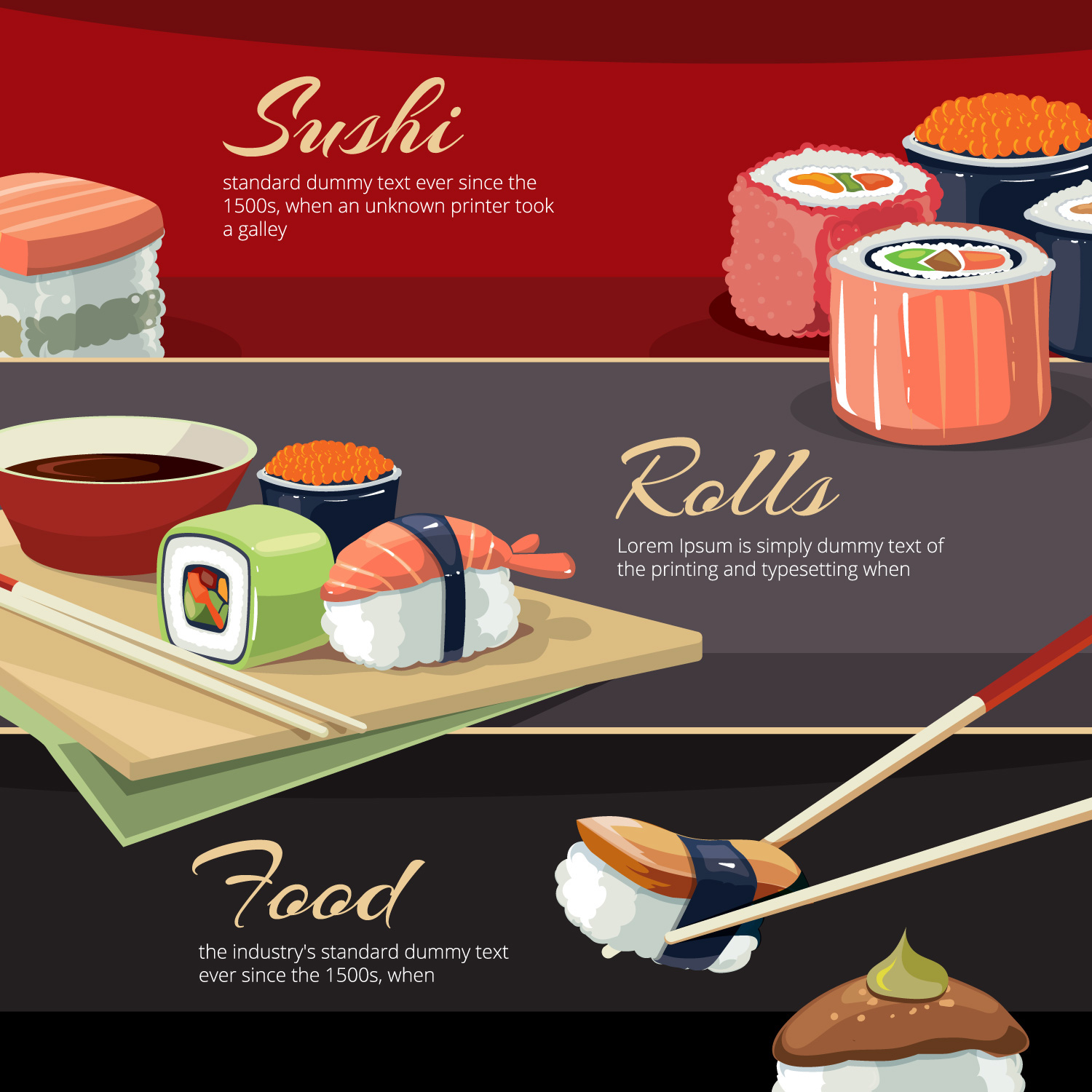 From ready elements it is possible to collect circular composition

Thank you for watching. If you like it, please rate It.